The Little Mermaid returns in live action
When people think of Disney, one of the first things that pops into their heads is The Little Mermaid. Chances are, most readers have seen it at one point in our lives. whether you're watching with your kids or you are a kid watching it you have seen it for yourself. The story of The Little Mermaid, for those who don't know, is a story about a mermaid named Ariel and how she wants to see what life on the surface is like and wants to know the love of her life a human named Eric, so she talks to the sea witch Ursula and in exchange for human legs, she must give Ursula her voice.  This movie was made into a live-action remake that debuted in theaters on May 26th
.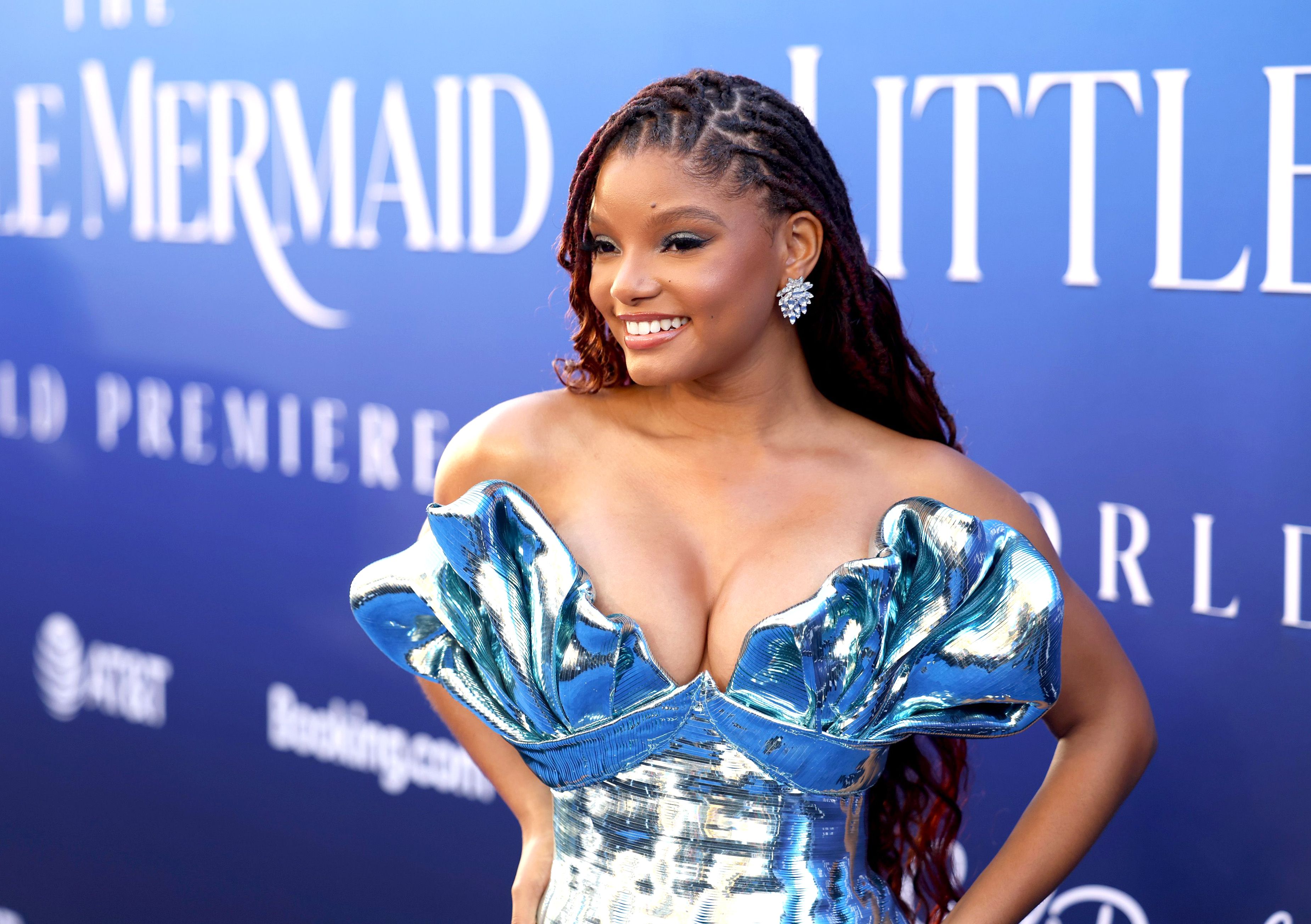 Now you're probably wondering who the actors are. Let's start with Ariel, who is played by Halle Bailey. A black actor who appeared in Grown-ish, ungodly Hours, a wrinkle in Time, and much more, This movie is particularly inspiring to a whole new generation and demographic because, for the first time in history, the main character Ariel is portrayed by a person of color. people are increasingly excited and looking forward to watching this movie because there are multiple younger kids and even teens crying because Disney is having the character played by a person of color which is amazing because there are only four known princesses of color from Disney so far. The diversity in this movie made it sound even more amazing.
(Credit to Disney  for the photo)
Next, we have Jonah Hauer-King as the dashing prince Eric. This is a good choice because just looking at the photo I can spot multiple similarities from the short black hair to the blue eyes. He has played in the very sad movie "A Dog's way home", "Ashes in the Snow".
(  photo creds: Disney)
Ursula is played by Melissa Mccarthy a very good actor. She has been Molly in the hit TV show Mike and Molly to Gilmore Girls and many, many more memorable shows, such as for movies Thor Love and Thunder, and the classic movie Ghostbusters. She is a hilarious actor.  a lot of people will recognize her for example when writing this article my friend saw her photo and immediately knew who she was meaning she is a very known actress.
(photo creds to Disney)
This gentleman is Javier Bardem, he will be the overbearing father known as King Triton. This is an interesting choice, as Bardem is well known for his darker roles, such as Anton Chigurh in "No Country for Old Men," and Captain Armando Salazar in "Pirates of the Caribbean: Dead Men Tell No Tales."
While the star-studded cast in this iconic remake is exciting, many fans are concerned that the movie will be the latest in a long line of hit-or-miss live action remakes. The biggest concern so far is the quality of the CGI being used. Recently, the final product for Flounder was teased to the public, but what they did to him is just disrespectful. You're probably wondering what's so wrong with the way he looks?
  viewer discretion is advised.

This is a peculiar use of CGI. If you're going to use the money for CGI – ESPECIALLY when you have Disney Money – don't make yourself look like a cheap company. They should use it to look more like the loveable fish that we all know and look less creepy than the previous photo. I know that if I saw the first image as a little kid, I would probably cry and have nightmares for weeks.  Yes, there is a voice actor for this abomination of CGI and it will be Jacob Tremblay. he has played in a movie inspired by the breathtaking story of Auggie Pullman in "Wonder." He was also in the 2021 movie "Luca."
For better or for worse, this movie will be culturally important, and you should go watch it despite the CGI. I am hoping Disney will make many more movies that show the importance of diversity.